4 eCommerce-Ready POS Systems for Online Sellers
---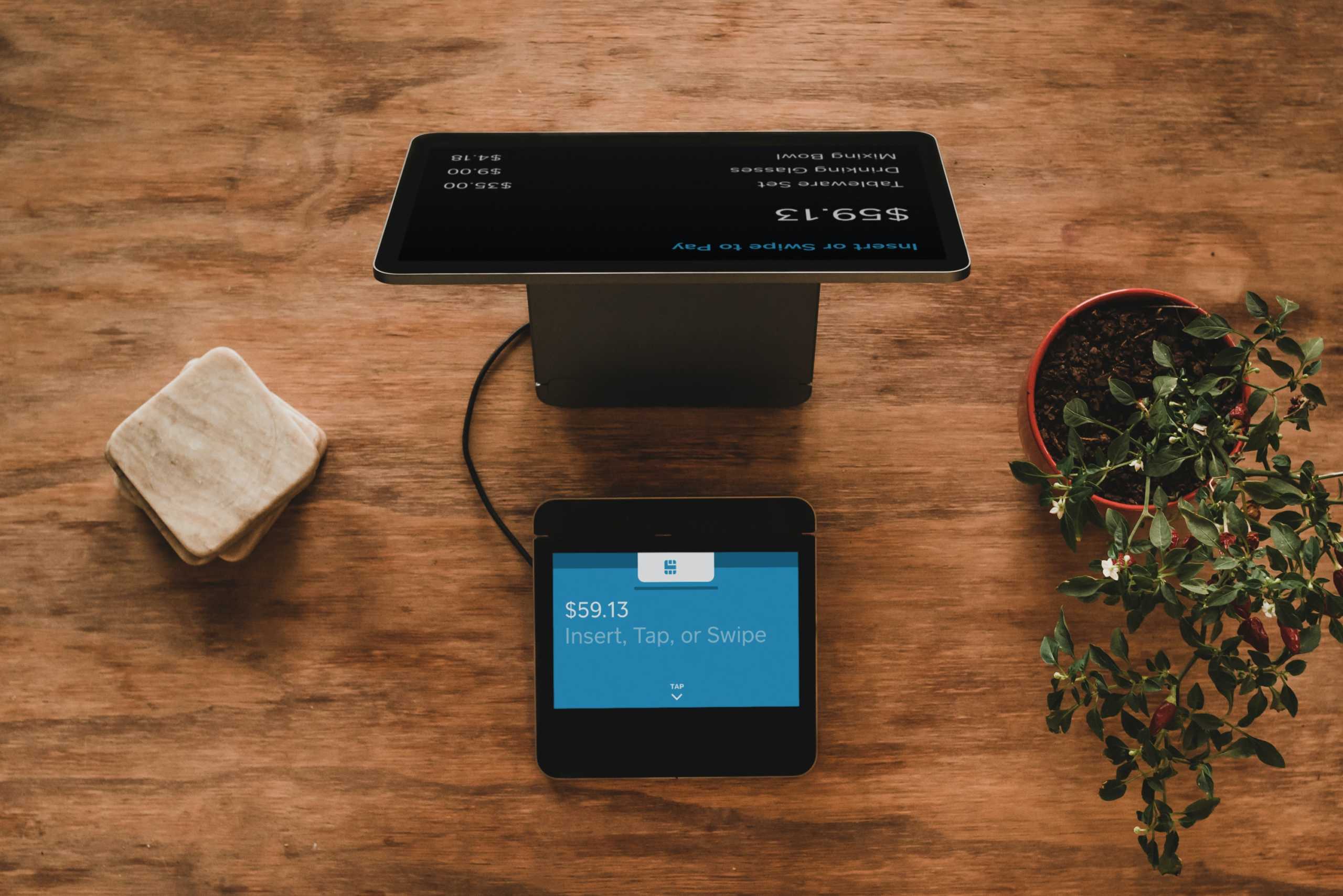 The path to retail success is a tough mountain to climb. Ever-changing buying habits are pushing businesses into uncharted territory, leaving even the most seasoned business owners struggling to stay put.
However, establishing a strong unified commerce business model and having helpful and trusted partners can help make success a smooth and successful journey for businesses with many online sales channels and stores.
What is a point of sale system
A point of sale system is a tool used by businesses to track sales transactions. For example, a point of sale in a store used to be a large cash register with a ledger to track transactions and sales. Today, we have simple solutions that automatically handle most of the work, from basic consumer purchases to inventory management.
A point-of-sale system may contain peripherals such as a barcode scanner, receipt printer, card terminal, or cash drawer. Additionally, there is usually an internet-connected device (such as a laptop, phone, or computer) that can run a point-of-sale application. One company may need many accessories, but another may need the application. You can create your own to have what your business needs.
Since there is no definitive standard defining what a point of sale is, it can be difficult to understand what you need for your point of sale.
How does a point of sale system work?
A point of sale (POS) system is a combination of hardware and software that retailers use to accept payments and track sales.
Most POS systems also come with retail management software that allows businesses to track inventory, customers, and employees. Many point-of-sale systems have gone mobile in recent years, allowing businesses to accept payments anywhere.
This can be especially useful for wholesalers and inventory management companies that sell at trade shows or fairs or as a point-of-sale system for retail stores. POS software for mobile businesses often includes features such as GPS tracking and the ability to accept credit card payments offline. Whether you run a small business or a large retail chain, a point of sale system can help take your business to the next level.
4 eCommerce-Friendly POS Systems for Online Sellers
Shopify Point of Sale System
As you surely know, Shopify is one of the most successful online selling systems available. It has been a major player in e-commerce for over a decade. However, they expanded into brick-and-mortar retail with the Shopify POS app they introduced in 2013.
In summary, Shopify POS is software that you can download on your iOS or Android mobile device. It's a great approach for enabling business owners to sell goods virtually anywhere.
Shopify POS is a fantastic alternative for selling items locally or from your physical business. Contactless payment processing and card transactions are among the other features available:
Unlimited product management
Customer data
Stock control
Analytical Capabilities
E-commerce login
Distance Selling
Shopify POS is also designed to:
Generate receipts
Accept Payments
Process orders
Search for items on the go
This is made possible by the Shopify web platform, which serves as a solid foundation for the associated POS application. You will also get an easy to use web-based dashboard to manage your retail operations.
Shopify can sync everything and give many brick-and-mortar businesses a uniform administration platform.
At checkout, the Shopify POS card reader accepts all major credit cards, including American Express, MasterCard, and Visa. But that's not all. Additionally, the system accepts partial payments, split tenders, store credit, and gift cards.
Pricing: Shopify POS is available in two basic versions and a professional version. If your business is moving to a higher level, you should consider upgrading to the PRO version to get more features.
Square point of sale system
Square has primarily established itself as a payment processing provider. However, it has only just entered the realm of professional applications.
Square POS is a wonderful set of capabilities for e-commerce businesses looking for fixed, predictable pricing. Its simplicity and ease includes powerful features like free credit card processing, inventory management, and staff scheduling.
Square POS is typically used with an iPad device, but it can also be used with other devices, such as smartphones.
Square POS software still has plenty of features, and you can always purchase add-ons or upgrade to one of its paid companies. Here's where the freeware comes to play:
Inventory management
Team management
Reports and analytics.
Pricing: It has a free plan available.
point of sale system
This is another cloud-based POS system well known for its inventory management capabilities. It allows you to carry out commercial activities online or in-store. Besides inventory management, popular features include customer loyalty, analytics, and e-commerce.
The system is designed to accommodate iPad, mouse, keyboard and touchscreen platforms. It aims to improve the planning, monitoring and organization of the product database while providing a clear view of items and sales on the system panel.
Key features of Vend POS include:
Inventory management
Its customers can customize the system with several product variations such as material, color and size. Its product bundling option, which allows businesses to create gift baskets, is a standout feature.
Customer management
This platform can help you organize customer data, view customer buying habits, transfer customer lists, and provide discounts.
Payment Processing
This tool provides payment options by accepting cash, debit card, credit card, and contactless wallet payments. It also allows multiple payments in a single transaction.
Price: Its price ranges from $100 to $250, depending on your business needs.
Lightspeed Retail POS
Lightspeed Retail POS is a fantastic point of sale solution well known for its inventory management and e-commerce capabilities. It is becoming a popular option for fast-paced merchants who want to manage different inventories and synchronize online sales.
Lightspeed Retail POS Key Features:
Tag customization
Allows inventory managers to create their inventory classifications to locate products in the warehouse.
Item variants
Managers can add many feature grids to inventory management using light retail points, such as blue, shirt, and cotton. This makes it easy to reorganize products, including sequential inventory items.
Manage bulk buys and sell separately using custom tags and attribute matrices.
Shipping Tools
Arrange goods for payment and improve shipping efficiency with super-fast shipping tools. In addition to organization, lightspeed POS allows you to view and edit shipments in the background, assign relevant tracking codes to individual customers, and interact with shipping APIs such as EasyPost.
Pricing: $79 per month plus $29 per additional register per month and up (if billed monthly).
Conclusion
Even though many POS systems promise to be all-in-one solutions, serving these businesses with the same system, each store business has its own set of requirements that a POS system solution specialist can only answer.
To choose the most cost-effective alternative for your business, compare several point-of-sale systems based on their overall configuration and operating expenses. Then, using the numbers, calculate the possible ROI of each choice based on the benefits of the associated features.
Square and Vend are great options for small and medium businesses.
If you're a Shopify store owner and want to sell at events, trade shows, or pop-up events, Shopify POS is a great choice for consistency because it can be added at no additional cost.