A new bookstore lights up Gardnerville
---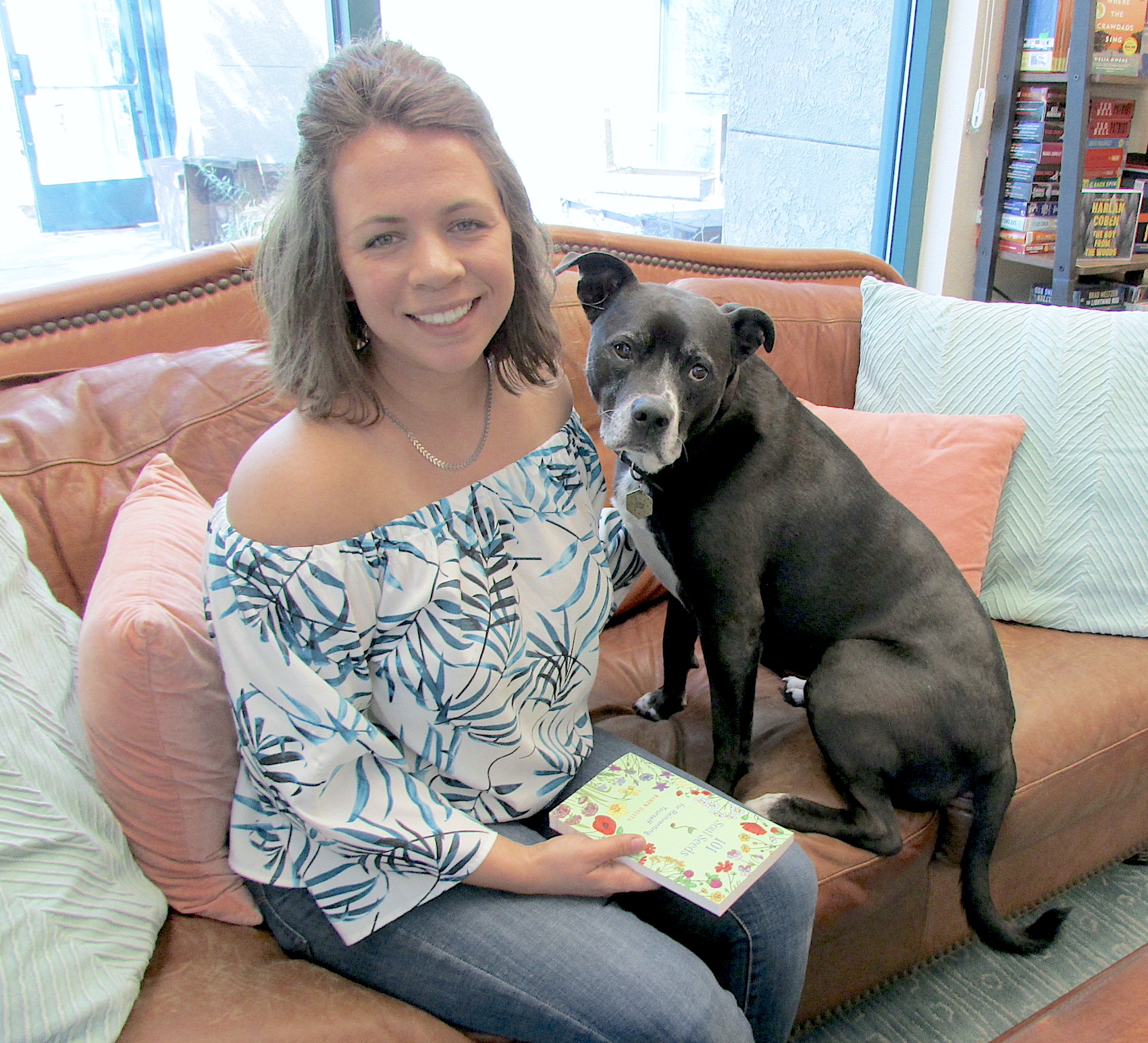 A Luminary is a person who inspires others and at Luminary Bookstore, owner Bethany Frediani sets out to do just that.
"I want to help bring people together," Frediani said, "it can be hard to find your people, sometimes, and I want to help make that easier by having a place where common interests come together."
Formerly Shelby's Book Shoppe, Luminary Books is an independent used and new bookstore located in Gardnerville.
The store was established in 2005 by founder Linda Finch as the Eddy St. Book exchange. Frediani was a regular at the store, buying it in 2020.
"I was in the wedding flower business, but I was kind of fed up and we used to joke that I would have to take over the store so the owner could retire, but one day, I came home and I kept thinking about it and here we are," she said.
The store is filled with sweet and new books of all genres and ages, including new and popular titles and authors; like "Where the Crawdads Sing", by Deli Owens, "Carrie Soto is back", by Taylor Jenkins and "It Starts with Us", by Colleen Hoover, which is currently on pre-order.
Some of Frediaini's favorites include fantasy series; "Annihilation" from the series "His Dark Materials: The Golden Compass" by Jeff Vandermeer and Philip Pullman.
A customer at the store was looking for a "good scare" title to read.
"It's a scary season," said Chase Weatherbee. He chose "My Sister the Serial Killer" by Oyinkan Braithwaite, "Empire of the Wild" by Cheri Dimaline and "The Damnation Game" by Clive Barker.
"Some of which I heard about and wanted to check out and some that sounded good for the season," Weatherbee said.
Steven King, Bram Stoker's Dracula, Mary Shelly's Frankenstein, Ann Rice's Vampire Series were other "scary season" titles and authors available in the store.
As a 75% used bookstore, books are added to the shelves daily, Frediani said.
"I'm always increasing my inventory and taking suggestions on what people want to find here," she said. "You never know what you'll find in a used bookstore and it's like a treasure hunt every time."
Frediani said she constantly buys books at places like the recent Friends of the Douglas County Library book sale, thrift stores and garage sales. It even excludes exchanges for store credit.
"We except lightly used books that can be traded in for use in the store," she said.
A criteria form can be found at www.luminarybookshop.com
Frediani said she wanted the store to be more than just a bookstore, but a community gathering space. Having a background in theater and a love of reading, she wants to combine the two and pivot the bookstore into a place where arts and books can come together to illuminate the community.
"I think books and the arts are really important," she said. "It's not just entertainment, but also inspiration. They make us feel good and they make us cry and sometimes they're for entertainment, other times it's for learning and growing. I think that's what makes them so magical, because during times of stress sometimes we need to get away from it all and use that inspiration.
It encourages book clubs, free readings and book signings, musicians, pop-up markets and workshops; anyone who might want a space for a small performance or event.
"The shelves are on wheels so they can be moved around to fit the space," Frediani said. "I want to encourage people to come together and have the space they need, whether it's for an event or just to hang out."
His first store event is "Magic at the Book Store" from 5-7 p.m. on October 15. Tarot readings and meditations led by Stacy Michelle, "The Sea Wytch". Michelle is a tarot fortune teller in Carson City.
Luminary Books is open 10 a.m. to 5 p.m. Tuesday through Friday and 11 a.m. to 4 p.m. Saturday. Located at 1503 US Highway 305 Suite I in Gardnerville. For more information, call 775-782-584, email [email protected], visit www.luminarybookshop.com, or search Luminary Books on Facebook and Instagram.