Accord Financial sets corporate records for funds employed, revenue and profit in 2021
---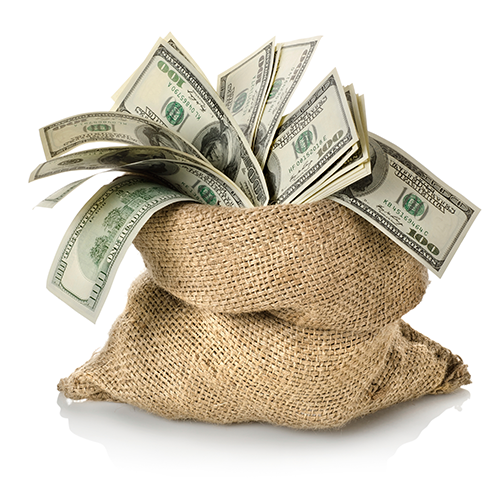 Accord Financial reported a company-record C$11.887 million ($9.31 million) in net profit attributable to shareholders in 2021, compared to C$417,000 ($326,600) in 2020, generating profit per share of CA$1.39 ($1.09) compared to CA$0.05 ($0.04) in 2020.
Adjusted net earnings reached C$13.068 million ($10.24 million) in 2021, compared to C$2.032 million ($1.59 million) in 2020, resulting in earnings per share adjusted by CA$1.53 ($1.20) compared to CA$0.24 ($0.19) in 2020. earnings per share and adjusted earnings per share broke the company's previous records of 1 CA$.24 ($0.97) and CA$1.30 ($1.02), respectively, in 2018. In addition, shareholders' equity reached CA$100 million ($78.32 million) as of December 31 2021, compared to 90 million Canadian dollars ($70.49 million) a year earlier.
Accord Financial also reported that its funds employed, revenue and profit all accelerated in Q4/21, leading to the strongest quarter of the year for the company. Accord Financial's Q4/21 revenue increased 43% to C$18.465 million ($14.46 million) from C$12.903 million ($10.11 million) in the same quarter of 2020 This pushed shareholders' net income up 158% to C$3.573 million ($2.8 million) from the C$1.384 million ($1.08 million) reported in Q4/20. Earnings per share reached CA$0.42 ($0.33), up from CA$0.16 ($0.13) in Q4/20. Accord Financial increased the book value per share to C$11.68 ($9.15) at the end of the year.
Summary of financial results
Q4
2021 Global
2021
2020
2021
2020
CAD$
CAD$
CAD$
CAD$
Average funds employed (millions)
460
360
402
347
Turnover (in thousands)
18,465
12,903
63,480
48,501
Net profit attributable to shareholders (in thousands)
3,573
1,384
11,887
417
Adjusted net profit (in thousands)
4,423
2,095
13,068
2,032
Earnings per common share (basic and diluted)
0.42
0.16
1.39
0.05
Adjusted earnings per common share

(basic and diluted)

0.52
0.24
1.53
0.24
Book value per share (Dec 31, 2021)
CA$11.68
CA$10.50
"Accord delivered record performance in 2021 for every key metric, putting the company back on its pre-pandemic growth and earnings trajectory. Total funds employed increased 33% from year-end. 2020, closing 2021 at a record level of C$478 million [$374.38 million]. Earnings per share (EPS) followed suit, also hitting a record high of CA$1.39 [$1.09]. With the economy rebounding, we continue to capitalize on innovative product development, our deep market presence and financial strength, and look forward to accelerating through 2022," said Simon Hitzig, Chairman and CEO of Accord Financial.
Along with the growth in funds employed, Accord Financial said average returns have also increased as its portfolio composition shifted towards higher-yielding segments, led by Accord Small Business Finance and BondIt Media Capital. These factors combined to drive 2021 revenue to a company-record C$63.480 million ($49.72 million), up 31% from C$48.501 million ($37.99 million). dollars) in 2020.
"Since emerging from the summer 2020 economic shutdown, Accord has delivered six consecutive quarters of strong financial performance," Hitzig said. "Accord's record funds used at the end of the year have set us up for a strong start in 2022. And steady improvements in operational efficiency, diversification and credit quality underpin the foundation." , adding an element of stability as we hope to continue to be successful in the years to come. "
In addition to releasing its Q4/21 and full year 2021 financial results, Accord Financial has also appointed Burt Feinberg and David Spivak to its board of directors, with both appointments effective April 1.
Feinberg has over 35 years of experience in corporate finance, direct middle market lending, asset-based lending and equipment finance. He is currently Managing Director and Head of Asset-Based Lending at Apple Bank in New York, a role he held after several years of consulting work with investment banks, financial institutions and asset managers. Previously, he was Managing Director and Group Head of CIT Commercial & Industrial.
Spivak has 30 years of experience as an investment banker, capital markets advisor and chief financial officer for public and private companies. He is currently Chairman of Brockstreet Capital, an investment advisory and corporate finance firm. Most of his career was spent with Citigroup in Toronto and New York, where he held several positions including Managing Director of the Investment Banking and Equity Capital Markets Groups. He is currently a director of Höegh LNG Partners and a former member of the TSX Listings Advisory Committee.
"Adding seasoned talent to our board of directors in key areas will help accelerate our growth plan and galvanize support from the investment community," said David Beutel, President of Accord Financial.