First Commonwealth Financial: Not too enthusiastic (NYSE:FCF)
---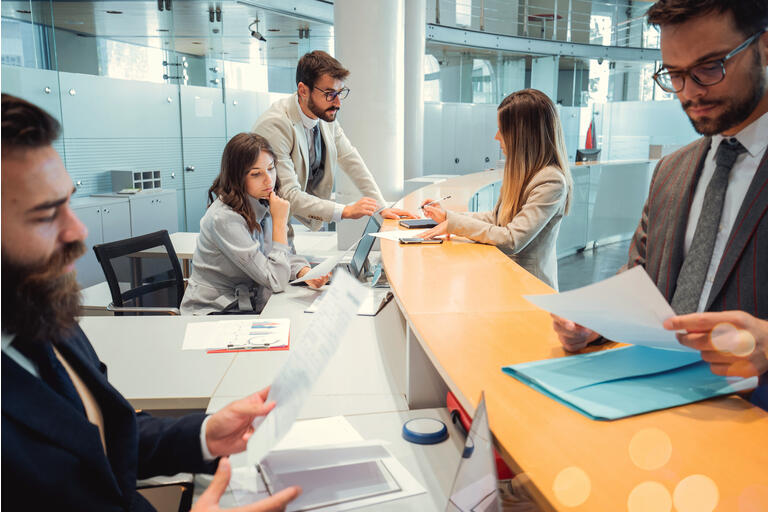 Overview
First Commonwealth (NYSE:FCF) is a diversified community bank with 119 retail branches in PA and OH. The bank currently serves four major metropolitan areas, Pittsburgh PA, Columbus OH, Cincinnati OH and Cleveland OH. Operating with total assets of $9.5 billion, the bank has a loan portfolio of $6.8 billion in gross loans and $7.9 billion in total deposits.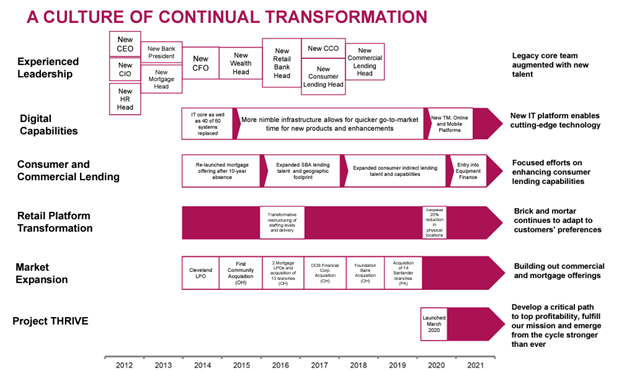 The bank details its major transformations in recent years. In terms of digital capabilities, the bank has progressed on new IT platforms, which enable the best technology for its banking customers. In terms of lending practices, the bank relaunched mortgage lending in 2014, expanded SBA lending in 2016, expanded indirect consumer lending in 2017, and launched equipment financing in 2021. Physical platforms continue bring about changes in terms of the bank's infrastructure. From a market presence perspective, the bank has made significant efforts to expand into the Ohio market, through a combination of organic growth and branch acquisitions.
First Commonwealth also successfully increased fee-based revenue from ~$65m in FY16 to ~$97m in FY20. The bank plans to build on a regional leadership model, with a focus on fee income growth.
Despite all the success the bank has had so far, in our minds the bank has not fully capitalized on being "the relationship bank" in Columbus, which is the major metropolitan area that has seen a population growth in recent years. year. In addition to organic loan growth due to population growth, greater transaction activity will also create shareholder value.
Transaction Review
From a profitability perspective, the bank's ROA is sporadic and ROE is not impressive either. Over time, the bank has worked on its legacy portfolio, but has been slower to play offense compared to its peers. Gross loan growth from FY15 to FY20 is below 5% CAGR and not very impressive compared to its competitors. While the management team has set goals to drive fee revenue growth, the NII as a percentage of revenue has not tracked consistently over time.

Evaluation
The bank is priced at 13.0x P/E and 2.1x P/TBV. The bank's price is attractive on an earnings basis and, to some extent, this also reflects unenthusiastic expectations about the bank's ability to generate earnings growth.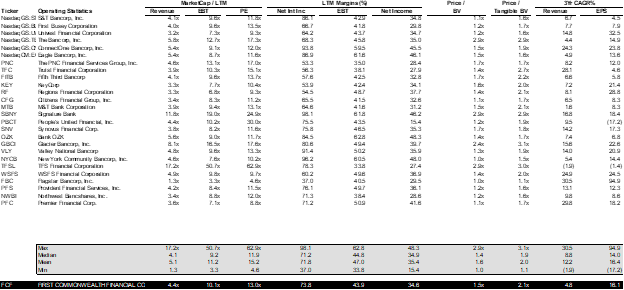 Risk/Reward
From a risk perspective, there are no significant red flags regarding the bank's operations.
From a rewards perspective, First Commonwealth's lending growth has been tepid and unexciting. The current attractive valuation largely reflects mid-single-digit loan growth momentum and no other well-articulated way to generate shareholder value.
Conclusion
In summary, First Commonwealth is not for investors looking for a dynamic management team and impressive loan growth. Rather, it is a bank that expects to deliver mid-single-digit growth with decent dividend payouts to shareholders. While investors are paid to wait, equities are not for us given the lack of apparent and executable growth engines. We are not impressed with the bank's performance and will stay away until there is a change in operating philosophy with more buoyant earnings growth prospects.