Houston e-commerce innovators analyze the evolution of technology and innovation in the city
---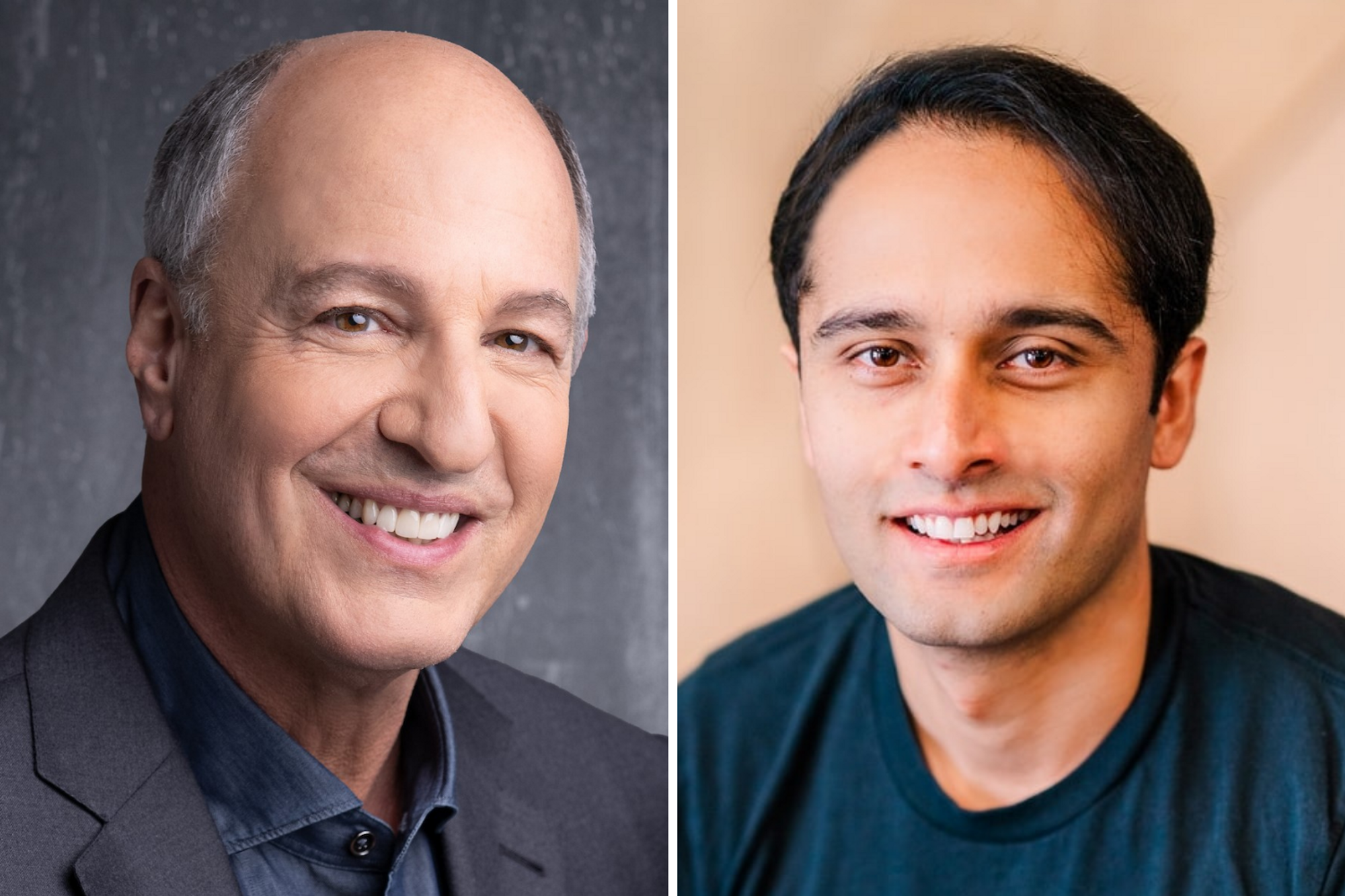 When Blinds.com was acquired by Home Depot in 2014, it was a big moment for Houston's nascent tech and innovation ecosystem. However, Jay Steinfeld will be the first to tell you that he didn't expect a major release when he founded what he describes as a marketing experiment for his interior design store.
"I heard of something called 'the World Wide Web' and thought that for $1,500 I would build a website," Steinfeld says. "I wanted to see what it was and if I could get people into my store. The next year Amazon started selling books, and in 1996 I thought I'd see if I could sell that genre. things."
Although initially unwitting, Steinfeld built a profitable business and very intentionally expanded his team with the addition of entrepreneurial-minded individuals, including Omair Tariq. Tariq is now the founder and CEO of Cart.com, an e-commerce company that has raised $380 million in funding and provides a suite of software services to merchants. The two sat down to discuss their entrepreneurial journeys with Halliburton Labs' Scott Gale during a fireside chat at the Houston Tech Rodeo.
Both entrepreneurs attribute the company's success to creating an unparalleled employee culture that has fostered a positive work environment that reduces employee turnover.
"We were very deliberate about letting people know that they were important and consequential," says Steinfeld, who recently wrote a book on building grassroots culture. "We were doing consistent things by helping people become consistent. … It really comes down to being respectful to people."
Tariq says building the culture of Cart.com was something he spent a lot of time on. Cart.com grew from 0 to 1,000 employees in just 14 months, so sustaining this culture at this rate of scaling was going to be difficult without the right structure in place. Tariq and his team have created six core values, and decisions are made through the lens of these values.
"Building a culture – while you have to be intentional and deliberate about it – the reality is that it happens, if you have the right framework," Tariq says.
And it's not just about putting your core values ​​in the employee handbook or on an office wall, but about celebrating employees who excel in executing the values. Tariq gives the example of Cart.com's slack channel dedicated to this type of shoutout.
In terms of hiring at such a rapid pace, Tariq explains his mentality when it comes to ensuring employees are a good fit for the company.
"You have to be consistent in how you execute," Tariq says, adding that a lack of consistency leads to major mistakes at a technology company backed by nearly $400 million. "We have a very intentional policy: hire fast, fire faster, promote faster."
Another ingredient of a successful business is brand development. Tariq says this is more crucial than ever, especially for Cart.com, which competes with Amazon.
"In today's world, brand importance is exponentially more important than it was in the pre-Amazon world," Tariq says, explaining that a brand can include exceptional customer service or a top notch product.
Cart.com's brand and culture was intentional from the start, but the actual business plan pivoted, Tariq shares with the audience. Originally conceived as a marketplace, Cart.com's first acquisition was a cardboard box business, which in retrospect, Tariq says, wasn't the best move. But, the business accounted for the majority of Cart.com's revenue, which was promising for potential investors, he says. The business evolved into what it is today – merchant enablement technology – but it didn't happen overnight and came over time.
"You rarely know how to get to C, until you get to B," Tariq says. "If you spend all your energy trying to figure out how to get to C, you'll never get to B. Sometimes you have to make some really stupid moves or mistakes and just pivot and iterate and improve."
The second half of the discussion included a question from Gale about the role the city of Houston has played in business success. For Steinfeld, he says the lack of competition allowed him to attract the best members of the team.
"When all the investors outside of Houston were saying, 'you can't run a tech company out of Houston – there's no talent,'" Steinfeld said. "All the talent had come to us. We weren't competing with Facebook or any other company."
He goes on to say that he wishes there was more funding and venture capital activity in Houston, but the people of the city are so enterprising that he says it's confusing to see that the The city's innovation ecosystem hasn't taken off any more than it already has.
Tariq has a different perspective on hiring in Houston. While he says he loves Houston and has no plans to relocate himself or his family, having his headquarters in Houston was difficult and the city's lack of appeal in terms of recruiting is what led him to move his HQ to Austin.
"It's an amazing city with the most diversity I've seen than anywhere in the country. One in three people is a minority or an immigrant, and that's valuable. It brings different perspectives and you helps bring people with different ideas to contribute," says Tariq, adding that cost of living, tax incentives, academic institutions, capital, are all huge draws.
"Why aren't there more innovations here? asks Tariq. "The things we struggled with at Cart.com was that people didn't have the right perception of Houston. What I mean is that people never think of Houston (as a place really cool place to move to). It seems really superficial, but there are little things that I think other cities do better than us and that create a good perception of a city, that's what we need."
Regardless of headquarters location, Tariq says Cart.com is a remote business and continues to grow its team with plans to go public over the next year.