Interest rate hikes lead to more homeowners selling
---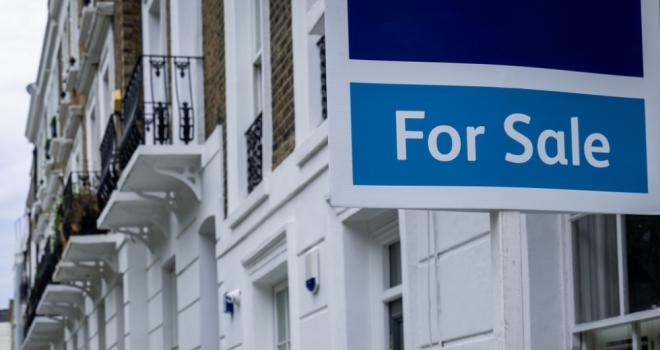 National estate agency Jackson-Stops has conducted a national survey of active movers across the UK following the Bank of England's decision to raise interest rates to 2.25% last week. According to the results, 61% of current UK property sellers cited rising interest rates as one of the main motivators for deciding to put their home on the market now.
The survey, which polled 500 active movers who had their home on the market right now, had sold it in the past three months or were planning to move in the next three months, highlighted how rates of interests are important in the decision. choose to sell. 76% of respondents said borrowing rates were either crucial or important to their move, reducing their budget for their next purchase, or stopping their move altogether.
Interest rates are now at their highest level in 14 years in a bid to combat rising inflation amid the cost of living crisis. The latest hike means interest rates have risen 200 basis points so far this year, from a starting rate of 0.25%. This pushes homeowners to sell now rather than waiting until 2023, which increases the housing stock across the country and, in turn, helps balance the supply and demand scales.
Data from Rightmove over the summer shows that the number of homes for sale on its website is 9.6% higher than the previous month. While arguably part of seasonal market cycles heading into the fall, the latest Rightmove House Price Index confirms listings are up 16% year over year.
Nick Leeming, president of Jackson-Stops, comments: "Our latest survey shows that interest rates are a driving force in the housing market. This is prompting many to act now, with sellers taking advantage of both the surge in buyers as many rush for more favorable mortgage rates, as well as the current period of sustained positive growth in mortgage prices. real estate ahead of a more stable market next year. This sentiment is reflected in our own August inventory levels across the country, with homes on the market up 9% in all regions. Clearly, buyers and sellers are looking to trade now in a more balanced market. »
He adds: "Our survey results show that 35-44 year olds are driving this surge in listings, with the likely aim of securing a larger family home on a fixed rate deal ahead of further planned rate hikes. This in turn helps to rebuild inventory to more normal levels, which should help fluidity at all levels of the market in their bid to find a suitable subsequent purchase – one of the lasting legacies of the lockdown that has caused some hesitation. many to list their home completely. After an extended period of supply shortages and record demand since the pandemic, more choice for movers is reassuring.
"Movers should also be supported by the additional stamp duty savings announced in the Chancellors Budget last week. This change in monetary policy adds new excitement to ongoing transactions, especially chained ones, as lenders deal with a backlog of applications. The long-term effects of rising interest rates on the wider economy could be delayed, however, with around 75% of current mortgages at a fixed rate of between two and five years.
Outlook for mortgages
Mortgage brokers were keen to add context to last week's rate hike, noting a return to normal borrowing levels and with that an opportunity for buyers and sellers to transact in a market more balanced.
Chris Sykes, CTO of mortgage broker Private Finance, says: "The latest interest rate hike will cause some people to push ahead with any purchase or remortgage plans, looking to secure a fixed rate deal to hedge against further rate hikes. However, we have become too used to the cheap cost of borrowing for too long where if you were to look at the average rates over the past 40 years we are back into the new normal again It doesn't look like these rates are going to drop at any point in the future nearby, so why wait to move?"
He adds: "A reduction in available mortgage products is typical during times of economic uncertainty, primarily to improve current lender service levels, but also as lenders assess their allocation and business risk. Regardless of which lenders withdraw products , buyers need not worry as many mortgage deals are still available and any withdrawals are likely to only be temporary Lenders have let us know they still have plenty of money to lend and we are even seeing innovations in the criteria to attract more businesses as well.
Regional distribution of rising stock
55% of survey respondents in the West Midlands were motivated by rising interest rates when choosing to list their homes on the market – the most worried, while sellers in the South East were the most worried. less worried, with more than a third of respondents [36%] motivated by factors other than financial pressures. Interestingly, Southwest sellers [34%] and Wales [46%] were the most convinced that listing their home on the market now would help them get the best possible value. Notably, no respondent in the Southwest disputed that they would get the best possible price for their home by selling now.
This lines up with the latest listing data, which reveals the south-west counties of Devon, Dorset and Cornwall are seeing the biggest stock increases this summer.
Ben Standen, manager of Jackson Stops Truro, says: "This increase in inventory is in stark contrast to the market we experienced at the start of the year, in which we had at least 20 buyers for all listings on our books. Now we easily have double the listings we had in May, with a return to much more normal levels compared to the number of frantic buyers who previously surrounded each sale.
He continues: "Over the past few weeks, more sellers have chosen to put their homes up for sale in the belief that home prices or buyer demand can hold up into next year in the face of lower interest rates. higher and a tighter borrowing climate. Interestingly, however, as demand remains high, especially with cash buyers, this had little impact on the selling prices achieved. Cornwall's perfect blend of historic towns, rolling countryside and waterside living has continued to make it a paradise for lifestyle shoppers since the pandemic. The coast is always riding the wave of a warm market and is often sheltered from wider swings in property prices."
Generational divides
According to the survey, 63% of people over the age of 65 indicated that financial pressures, such as interest rates, high inflation and the cost of living, currently have no impact on their decision. to move. This reflects the 74% of people over the age of 65 who fully own their homes, with only 4.6% of this age group still paying off a mortgage.
Nick concludes: "The shared response from our survey indicates that two real estate markets are currently operating at odds. seeing their capital – and their borrowing power – grow before their eyes.
"The other market is for the many first-time buyers who don't have fixed assets they can take advantage of and who are inevitably the hardest hit by the cost-of-living squeeze. With that in mind, we were delighted to see the last week government update on stamp duty property tax relief for first time buyers.