Medina Bookstore, Author's Note, Plans Year One Celebration Saturday
---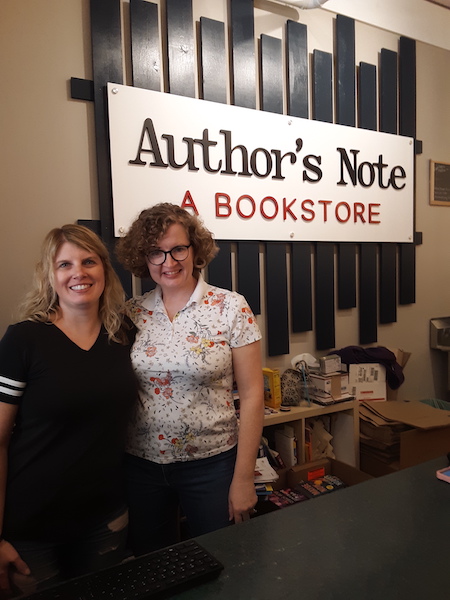 By Ginny Kropf, correspondent Published on September 20, 2022 at 08:14
MEDINA — Saturday will mark the one-year anniversary of the Author's Note bookstore, and owner Julie Berry, a New York Times bestselling author, is planning a big party.
Julie and her husband Phil were living in Los Angeles when she learned that her hometown bookstore was up for sale. She couldn't risk there not being a bookstore here, so she and Phil made the decision to return to Medina and buy the store.
A year later, she can't believe a year has passed and how successful their business has been.
"Come celebrate our anniversary with us," Julie said. "We couldn't have done it without you," she said of the public's support for her store. "We felt so much love from the community. No business can exist without this love. We truly celebrate the Author's Note family and the entire community that supports us. We are so grateful.
She also couldn't have done it without her buyer and cousin Erica Caldwell.
Julie is especially grateful that local schools and libraries buy books from her.
Author's note will have a party on Saturday, with music in the store, popcorn and goodies for the kids. Julie anticipates the completion of new book shelves and hopes to unveil new lines of merchandise.
The store is open from 10 a.m. to 6 p.m. Monday to Saturday and from 8 p.m. to 10 p.m. Wednesday, Thursday and Friday. The author's note is located at 519 Main St.