ONDC is a game-changer for private companies in India
---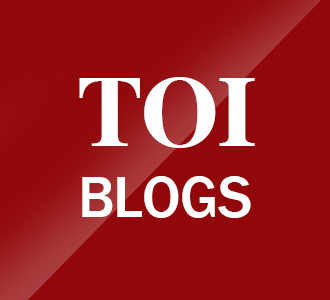 Retail in India is changing faster than ever. The last two years of the pandemic have accelerated and crystallized the transformations of the past decade. Digital has become the new normal. Big players and new entrants have made their mark in online shopping, food delivery, local travel and more. In this brave new world, where customers expect same-day or even ten-minute delivery, retailers are reinventing their physical stores. For customers, digital building blocks like UPI have been accepted and e-commerce has been adopted in small towns.
The growth of the Internet and e-commerce sector in India has been further accelerated by the change in consumer behavior due to the pandemic. Driven by growing internet penetration and rising incomes, India's consumer digital economy is projected to be an US$800 billion market in 2030, growing approximately 10x from 2020. Technology is powering this future of digital commerce. Retailers rely on AI to sift through data to personalize the customer experience, plan their shelves, rationalize inventory, forecast demand, and manage their supply chain. The first nine months of 2021 alone have seen a 260% increase in capital invested in small and medium-sized retail technology companies.
As customers flock to online platforms, the ability of large e-commerce companies to use their size, reach and access to customer data to weaponize them and undermine their rivals has come under intense scrutiny. in many countries. Companies like Google and Amazon maintain their edge with a complete monopoly over data and access to user information. Engaged users increase the data monopoly of these platforms, creating an endless loop where the supremacy of dominant platforms remains unchallenged. Such an economy is monopolized by a handful of players and is antithetical to the free market, which is the foundation of the modern global economy. Several countries with free markets (and some without) are accelerating the overhaul of their anti-monopoly laws to improve online platform governance rules to control monopolistic practices and create more competition in digital commerce.
This is where the Open Network for Digital Commerce (ONDC) has the potential to change the game. The ONDC is an Indian government initiative that aims to reduce digital monopolies and normalize online business interactions. It is a digital brick that could be used by all business entities. In the real world, every business can create its own store, design offers, reach customers, retain customers and build long-term relationships. Likewise, the digital world needs an open and standardized network to enable thriving commerce – something the ONDC aims to enable. Plus, at a time when legislation seems to be the norm, the ONDC is such an elegant way to curb digital monopolies.
ONDC could be an essential complement to the digital bricks available to companies. It will unbundle the platform that controls the two-way interaction of a buyer and a seller. On the ONDC, a seller based on open protocols, could potentially interact and be connected to multiple buyers, just as the buyer could also be connected to various sellers, very similar to the already existing UPI service in India, where a person can make payments regardless of the application used by the payer and the recipient. This many-to-many relationship would allow members of the value chain to discover upstream and downstream players without having to pay disproportionate fees to the metaphorical "middleman", the proprietary platform in this case.
With ONDC, we could see digital goods being decoupled from the value chain and forming entirely new value chains. Unlike e-commerce platforms that consolidate and "keep" business online, ONDC intends to enable players to interconnect and create multi-chain setups or ecosystems – a setup that could enable a fairer distribution of benefits among all participants in a value chain. It also has the potential to create an inclusive network bringing together diverse participants from the remotest parts of India and drive economic growth; thus pushing towards realizing India's vision of becoming a $5 trillion economy.
Indeed, ONDC could level the playing field for businesses, as it has the potential to digitize the entire value chain, should promote interoperability and create an open, inclusive and competitive digital commerce market. Open protocols like ONDC will allow the underlying binding framework necessary to nurture the ecosystem for small stores like kiranas to survive and thrive. As dominant retail brands vie for market dominance, other players may not have to build their own massive platforms by diverting valuable resources to survive in the new world where first-mover advantage is key. .
As a platform, ONDC can also help small businesses increase discoverability by creating a digital storefront and gain autonomy of choice. Store owners could benefit from a much more effective and efficient method of executing inventory supply and can seamlessly integrate the status of their inventory. With inter-network operability defined by ONDC, the owner can manage books using applications registered with ONDC – just like the universal UPI identifier works. The open data ledger and privacy-protected data exchange (powered by ONDC's network policies) can also help small businesses create their own credit scores using transaction information.
For large private companies, there is now an opportunity to reach the entire country and hinterland through an out-of-the-box platform at a fraction of the cost and time that otherwise , would take many years and millions of dollars to build and promote. For example, FMCG companies are already creating and strengthening their D2C channel and ONDC could become another way for them to reach their customers directly. Additionally, crucial business data would be made available across the entire ecosystem instead of being focused on a single party or market.
In retail, banking, financial services, insurance, healthcare, logistics, education and more, ONDC could enable organizations to conduct their open and democratized way. Several questions and challenges remain about the operation of such an open, gargantuan and global trading system – which could potentially meet the needs of 1.3 billion Indians as consumers with myriad shades of network participants – from huge established digital native markets and ecosystems closed to little Kirana.
But the promise and potential of ONDC as a transformational force for improving commerce is compelling and one that no large company can ignore. ONDC promises an era of open ecosystems powered by digital building blocks. The possible digital ubiquity that ONDC can usher in, coupled with building blocks such as NPCI, Aadhaar, and UHI, can help private companies refocus on what really matters to their customers: a great product and customer experience. memorable.
END OF ARTICLE