Opening of a new independent DVD and book store in the Darwin Center in Shrewsbury
---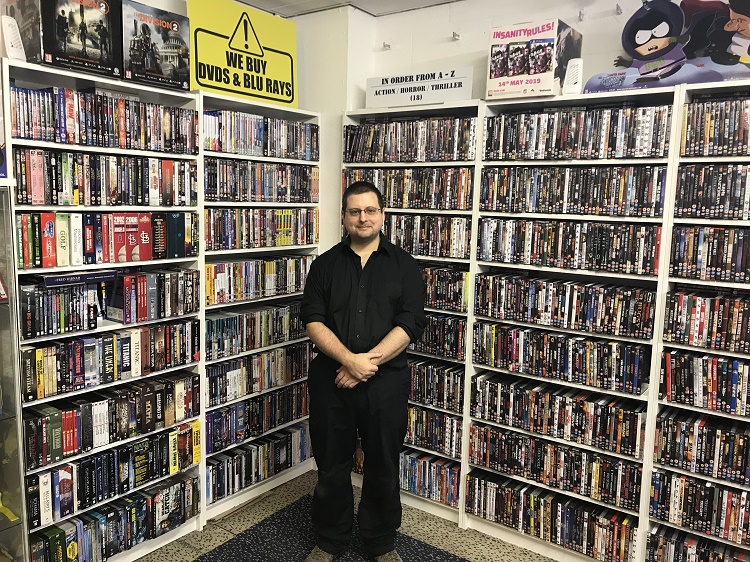 Local independent stores DVD Megastore and Buttercup Bookshop are expanding into a new stand-alone store on the mid-level of The Darwin shopping center in Shrewsbury, which will open on Saturday December 3 [2022].
Both shops are currently based in two separate units of The Collective independent shopkeepers gallery on the lower level of The Darwin.
DVD Megastore and Buttercup Bookshop will now operate side by side, in a prominent location that is double the square footage they currently have in their units at The Collective.
Estaban Bridges, owner of DVD Megastore and Buttercup Bookshop, says having a physical store is important because he can interact with customers and develop lasting relationships with them.
He adds:
"I am delighted with the move of my two stores. To be located where I am, next to iconic national brands like M&S and Primark, is truly humbling and an ambition I have had since I started in this industry The management team have always been very supportive of me – when we had to move the store from Pride Hill they were very excited about setting up The Collective which is a wonderful business incubation space There is no doubt that being in The Collective has allowed our growth to continue, resulting in us now having our own standalone store within the centre.
Estaban says store staff are incredibly knowledgeable about all genres of movies, books, and games, and love receiving reviews and feedback on purchased items.
He also said he was particularly happy with the return of HMV to The Darwin centre, the brand's offer being completely complementary to DVD Megastore.
At its new store, Estaban will launch the Aspirations Initiative which uses funds raised from donated items to cover the cost of business management degrees, to support young people who want to start their own small businesses. This will complement Buttercup Bookstore's successful free books initiative, which will also continue.
The Darwin is famous for having an extensive independent offering, which fits perfectly alongside well-known national brands. This has helped to make the center Shrewsbury's premier indoor shopping destination.
Kevin Lockwood, director of the Darwin Center, says:
"It's amazing what Estaban has achieved in such a short time. He's an exceptional retailer and he has a clear vision of what he wants to achieve. He also has an incredibly loyal customer base and I know they will be delighted when they see its new premises. We are particularly proud of the mix of tenants we have at The Darwin and will continue to support our independent and national retailers in their ambitions as much as possible. We wish Estaban all the best in its new location and are sure he will continue to grow and expand his business with this expansion.
The Darwin champions local and independent brands and has helped independent businesses open their first permanent physical stores by offering affordable and flexible rental terms.
The Collective has become a top destination in Shrewsbury for people looking for something unique, local and special. The space – which once housed QVC – can accommodate up to 11 independent businesses. Anyone interested in having a space in The Collective should email [email protected]