Real Crime Bookstore opens in REO Town
---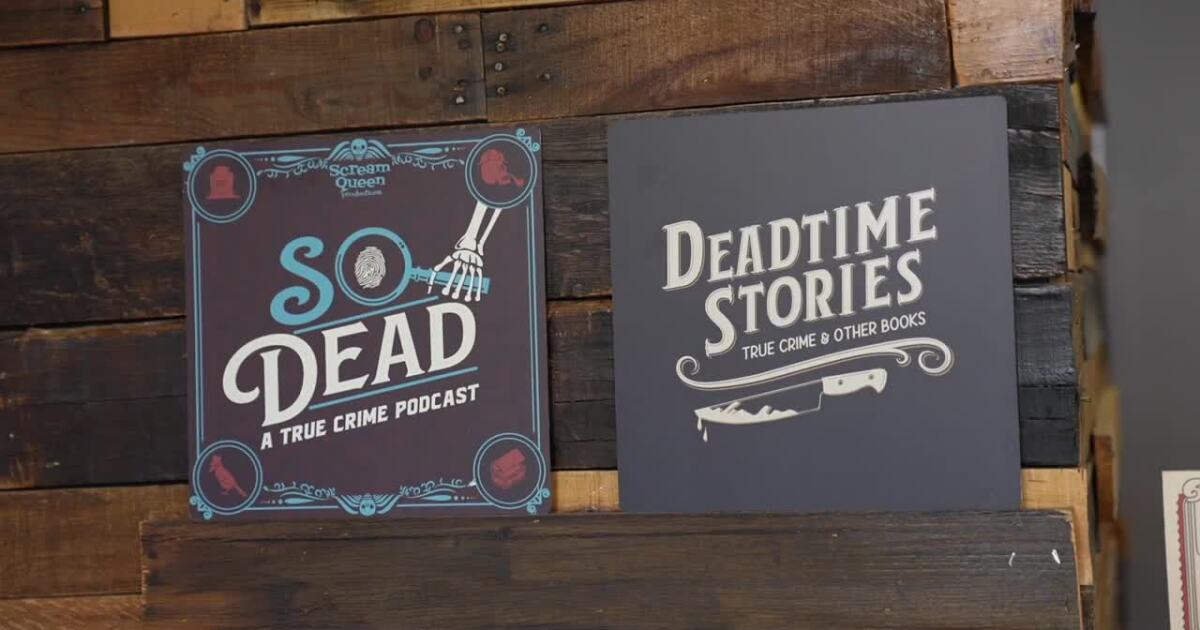 LANSING, Michigan – A new bookstore is coming to REO Town, with a selection you might call criminal.
"Anything dark that you're looking for in literature, we hopefully have it," said Jenn Carpenter, owner of Deadtime Stories.
Carpenter moved to the Old Town last fall, but decided to head to REO Town for more space. The crime-themed store is located on South Washington Avenue.
They carry "a lot of real crime, a lot of Michigan-related cases," Carpenter said.
While some books tell horrible stories, Carpenter hopes his store will bring something positive to customers.
"It's history," she said. "It's dark and disturbing, this is Michigan history and Lansing history, and the best way to keep history from repeating itself is to read about it."
Rod Sadler is the author of "Killing Women," which tells the story of East Lansing serial killer Don Miller.
"Believe it or not, there is an obsession with real crime," he said. "That's why you see all these TV documentaries and that's why they are so successful."
"People love real crime so much because they can have the experience without having the experience," Sadler said. "They can also find ways to prevent something like this from happening to them."
"Killing Women" is on sale from Deadtime Stories. The same goes for Carpenter's book, "Haunted Lansing".
As she prepares for a grand opening, she searches for recommendations on what people want to see in her store.
"If you have any suggestions or want me to add something to the store, I'm open to any suggestions," she said.
The bookstore will open its doors on March 27.