San Francisco gets its first lesbian-owned comic book store in the
---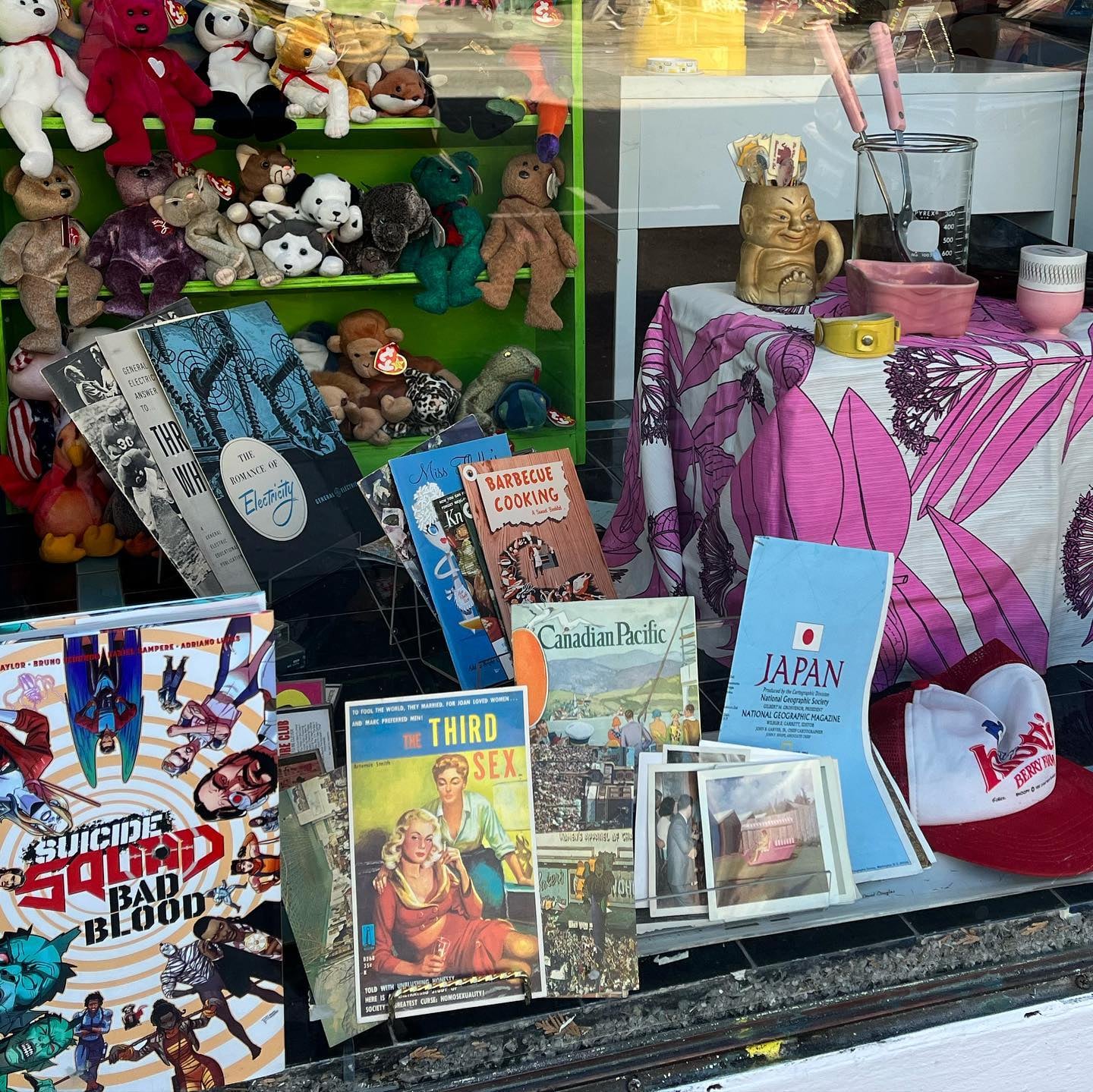 Sour Cherry Comics (3187 16th St.) is a brand new bookstore run by and geared towards the LGBTQ+ community. Overall, however, the store is meant to be cute and welcoming to everyone – not the same design as the typical men's comic book store.
Sour Cherry has operated online for a while and occasionally held pop-ups at other stores, but just celebrated the grand opening of its first physical store this month. A grant associated with an LGBT entrepreneurship program helped launch the business.
Store owner Leah Morrett says she "couldn't be happier with the space" and is looking to increase her inventory and also feature the works of local artists in the store. She also wants to organize movie nights, meetings for reading and writing clubs and events centered on children.
Moret says BrokeAss Stuart that she chose the name Sour Cherry Comics to be "a little bit subversive, a little cute and a little edgy". As she says, "Tart cherries aren't sweet, and that's the point."
At Sour Cherry Comics, you won't just find magazines and graphic novels; the store also offers records, tapes, stuffed animals, VHS movies, small gifts, collectibles and, of course, regular books. Morrett says she chooses books that resonate with her as a gay woman, and often focuses on young adult novels, political memoirs and biographies while selecting what to feature.
Despite the store's name, Morrett herself seems quite human, telling interviewer Lydia Sviatoslavsky that before opening her store, she worked briefly in a dentist's office. In this account, she explains: "The best part of the job was interacting with people. That's why I loved retail. But I'm a very things-oriented person, so that's the other reason I love retail – I can engage with the products. It's fun with clothes, but I've always loved books and comics.
The storefront is on the corner of 16th and Guerrero streets in the Mission district, near a few restaurants, a smokehouse, and a hotel. It is open from Wednesday to Sunday, from noon to 8:00 p.m. Shoppers are currently being asked to wear masks indoors.
If you are an artist based in the Bay Area, Morrett wants you to contact him if you would like your work featured in his store. You can email [email protected] do this.