Trash rate hike on the horizon for Princeton residents – Shaw Local
---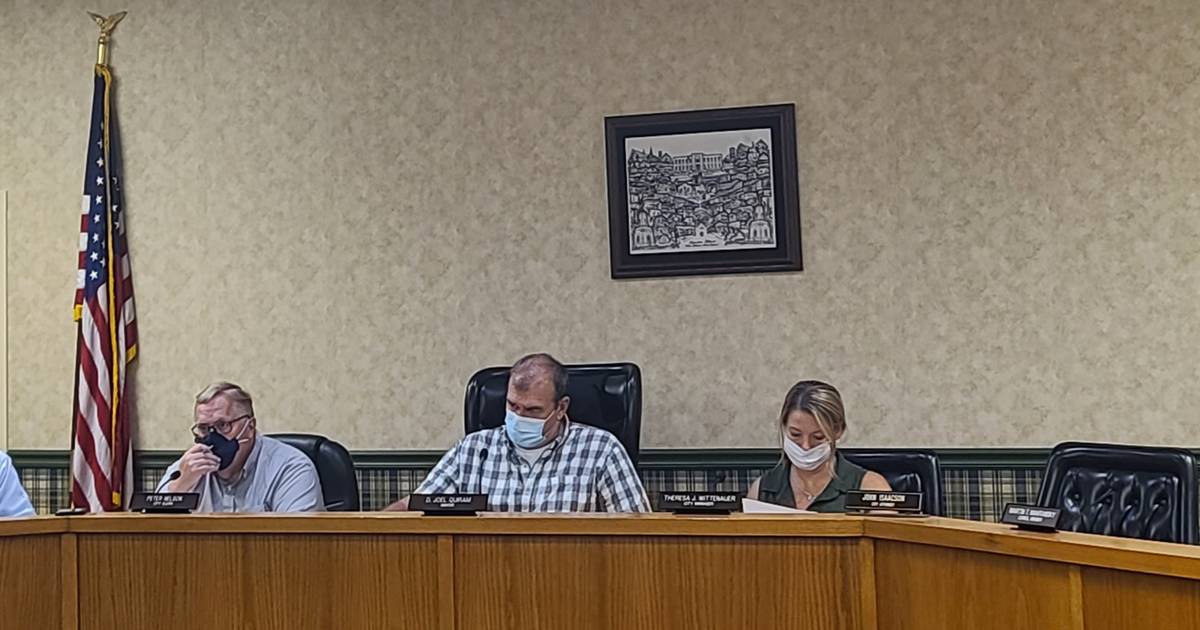 Princeton council passed second reading on Monday on an ordinance that will increase garbage collection fees beginning May 1.
The city has endured weeks of debate over whether to contract out the garbage collection service or keep it in-house. After weighing its potential options, the city has decided to keep garbage collection run by the city and will purchase two single-arm trucks as well as bins for garbage and recycling.
If passed second reading, garbage rates will increase to $16 per month for residential garbage, recycling and landscape waste collection within the city and $26 per month for those outside the city limits. the city that use the city's garbage collection (of which there are about 20 residences, City Manager Theresa Wittenauer said.)
Garbage collection would continue to be weekly and curbside collection would increase to every two weeks.
"This $16 fee is a global fee, charged to each household," Mayor Joel Quiram said. It will cover weekly garbage pickup, seasonal weekly brush pickup, and bi-weekly curbside recycling pickup. The fees will also allow us to set aside funds, each year, which will be used to purchase both replacement garbage trucks and brush trucks as needed, eliminating the need for future debt.
Quiram mentioned in a post on his official social media page that the city was able to use budget amendments to find a way to fund this truck purchase without going into heavy debt.
He said the Wittenauer was able to revise the original estimate which would have left the city in debt of around $750,000 for the purchase.
"(Wittenauer) has been working on our new budget for fiscal year 22/23, which will come into effect on May 1," Quiram said. "During the process, she determined that due to a much better than expected year, we will not need to incur debt to purchase new garbage trucks or bins."
Due to the revisions, the city has determined that it will be able to provide its residents with quality services without having to charge for additional amenities.
"Not having to go into debt changes what we're able to provide residents for a reasonable fee, and we can do that without a recycling subscription service," Quiram said.
Assuming the ordinance passes, the city will order two new trucks, which are expected to be delivered in October.
The city will also order trash cans for each household and are expected to come in 95 or 65 gallon sizes. Recycling bins will be ordered later this year for those who want them.
"The fee increase in May will better position us financially when ordering recycling bins," he said.
Should the ordinance pass at the next meeting, the city will begin to let its residents know what the changes mean for them and what actions they may need to take.
"Implementing this new program will be a challenge for the city; we haven't done this before," Quiram said. "Assuming the ordinance passes its second reading in two weeks, we will notify residents by mail, on social media and on the city's website of the how the bins will be ordered."
Quiram also said there is currently no decision on whether to eliminate the alley service at this time.
"While eliminating lane service in favor of curb/street service would improve efficiency and ease of service and reduce maintenance costs for our lanes, we recognize that such a change would be a challenge for some households," Quiram said. "We have until the fall to determine what is best in the long term.
Quiram also said this year will be the last for citywide cleanup days, due to service changes. This event is scheduled for October. After that, stickers will be required to have loose items picked up at residences.
The final vote on the ordinance will take place at the regular city council meeting scheduled for 7 p.m. on March 21.