US: Retail sales rebound with autos and e-commerce doing most of the heavy lifting
---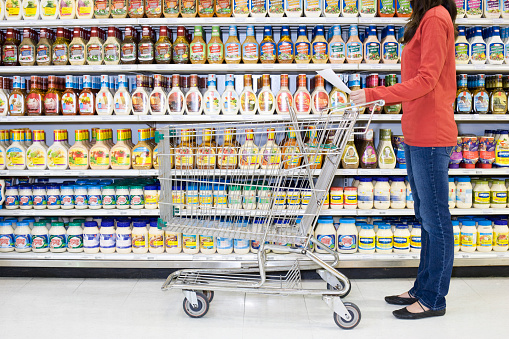 Retail sales jumped 3.8% m/m, well above the consensus estimate of a 2.0% increase. The December reading saw a slight downward revision to -2.0% m/m from -1.9% m/m reported earlier.
Automobile and parts dealers had a strong month, up 5.7% m/m despite December's downward revision to -1.6% from (-0.4% reported earlier). early).
Excluding autos, retail sales rose 3.3% m/m. Sales at gasoline stations fell 1.3% m/m, while retailers of building materials recorded a gain of 4.1% m/m in January.
Sales of the "control group", which excludes the most volatile categories and which are used in the calculation of personal consumption expenditure (and GDP), increased by 4.8% m/m. However, December sales were revised lower, -4.0% m/m vs the advance reading of -3.1% m/m.
Within the group, the main contributors to growth were non-store retailers (+14.5% m/m), department stores (+3.6% m/m) and furniture, electronics and household appliances (+5.2% m/m),
Several categories were in the red, including food services and drinking places (-0.9% m/m), sporting goods, hobby, book and music stores (-3.0% m/m /m), health and personal care (-0.7% m/m). m) and miscellaneous stores (-0.1% m/m).
Key implications
What a strong start to the year! A third of the strength came from auto sales, with consumers buying cars as they rolled off the assembly line despite ever-higher vehicle prices. Non-store retailers came back with a vengeance, recouping all of their December losses and more. Other categories also performed strongly, with consumer demand proving resilient to Omicron and the post-holiday spending fatigue typical of the winter months. One disappointment is the drop in sales in food establishments and bars, which could indicate a loss of momentum in the growth of services, a more detailed reading of which will be published at the end of the month.
Looking to the year ahead, retail growth is expected to remain strong. Consumers have not made a significant dent in their pandemic nest egg, which should support a healthy level of spending, especially as job and income growth remain healthy. One risk is that consumers will become increasingly pessimistic about their spending outlook as concerns about inflation continue to grow. Nonetheless, we expect goods inflation to decline as consumer demand shifts towards consumption of services, which should help balance spending without dampening growth.