With pandemic tightening competition in e-commerce, competitive intelligence is a must
---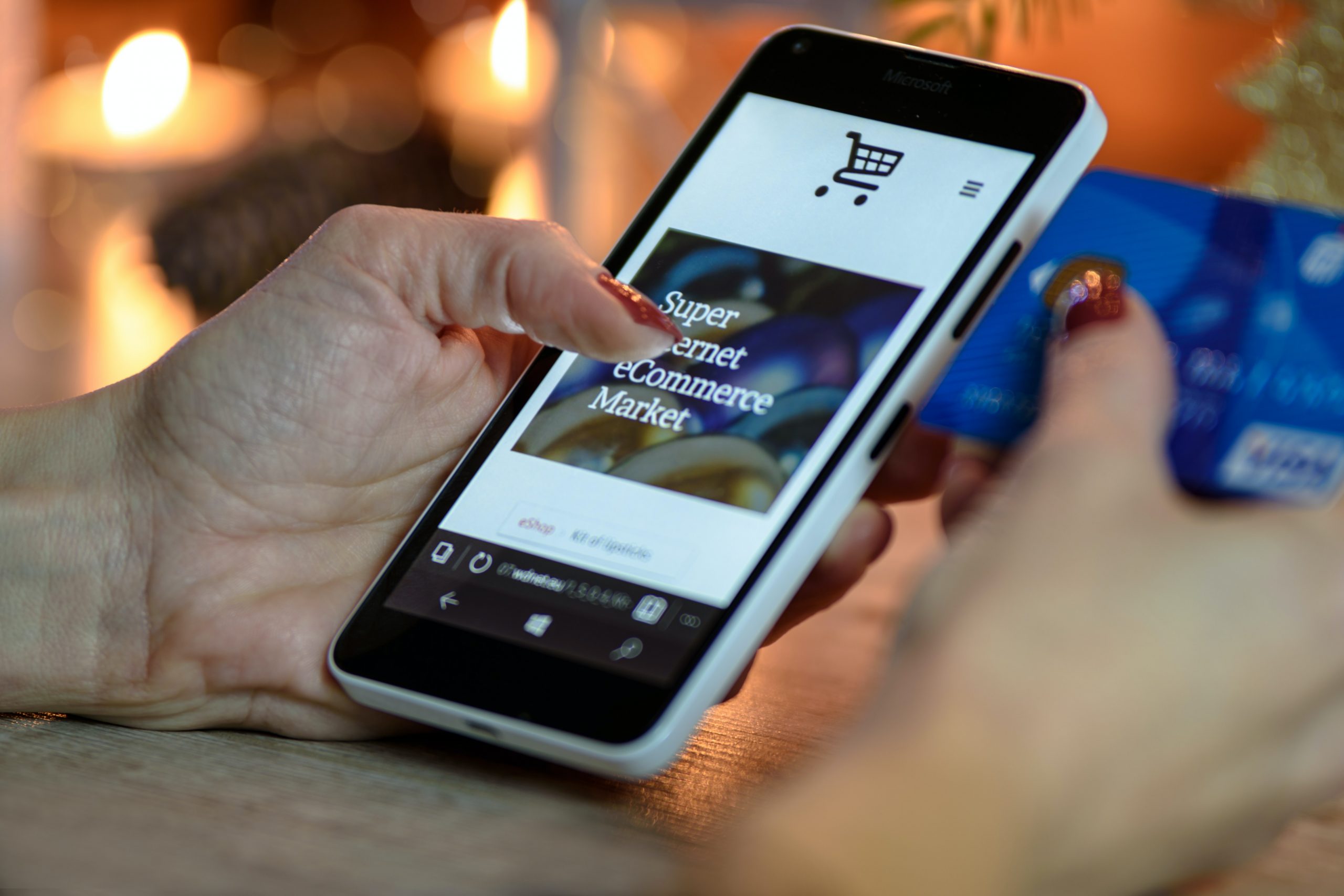 The digital transformation of businesses has accelerated over the past year as businesses realize how important it is to have an online presence. With the pandemic still raging, businesses have no choice but to follow where consumers are. Global retail e-commerce sales are expected to reach nearly $5 trillion in 2021, an increase of nearly 50% from sales figures before the pandemic began.
Undoubtedly, e-commerce is growing rapidly as more and more players enter the market. Competition is tightening, so it would be unwise to believe that the opportunities will remain as large and highly attainable as they were a few years ago.
Unless you approach e-commerce as a side hustle or a highly specialized business opportunity, you must become competitive if you plan to survive the changes and thrive in today's e-commerce landscape.
Economic intelligence as a tool for strengthening competitiveness
For many, becoming competitive means ensuring high quality products and customer service. However, this is not enough to stand out and win customers. Even companies with the best products and services can lose out to those who understand the finer points of online commerce.
It is also crucial to have a thorough understanding of the market and how to manage the different aspects and dynamics of online business. This is where competitive intelligence comes in.
In Margareta Nelke's book Strategic business development for information centers and librariescompetitive intelligence is defined as "the continuous and systematic monitoring and analysis of what is happening in our business environment and how it influences and impacts our business".
This activity of gathering and analyzing information is used for strategic and long-term business development, as it helps companies better understand the industry or business environment they are in, their competitors, as well as the position of their products and services. Competitive intelligence can be undertaken manually, but it is more efficient to use software tools in the process, as it can be tedious and there are repetitive steps that are prone to error when relying on manual entries.
The main competitive intelligence tools currently available typically focus on marketing strategy and data, SEO and content analysis, affiliate research and referrals, and information on pay-per-click advertising campaigns. and display.
Is economic intelligence legal? Most definitely – and recommended. It should not be confused with industrial espionage, which involves the illegal collection of business information, especially confidential data that is meant to be private. Competitive intelligence is usually about readily available information that only becomes useful after targeted sorting, analysis, and presentation.
Competitive intelligence sources
There are many ways to gather competitive intelligence. Competitors themselves can easily provide useful information through their websites, online stores, brochures, posters, press releases, social media posts, newsletters and job postings. In some situations, you may also have access to mailing lists and shareholder reports.
Customers can also provide information and information about competitors. Companies can conduct surveys or polls to find out the feelings of customers. Reviews and ratings left by customers on marketplaces, or that they post as blog posts or video reviews, can also contain useful details.
Customers of large companies, commercial agencies or organizations can also share useful information through their websites or social media accounts. Additionally, various online tools and resources make it easy to gather information about competitors. These include corporate data aggregators and platforms that pull information from groups or public forums.
Even news alert tools and other similar resources can also help companies stay up to date with competitors and industry developments. Additionally, business intelligence can be obtained from original research, conferences, seminars, vendors, trade journals, and information shared by industry associations with members.
How Competitive Intelligence Helps
Competitive intelligence plays the following roles when companies attempt to improve their operations and competitiveness.
Benchmarking tool – Knowing what others are doing or offering helps establish benchmarks that allow companies to examine how they are doing. This is important because it's hard to stand out without knowing what others have. Additionally, competitive intelligence allows companies to see if there are things that competitors are doing that they are not doing. You could be missing out on effective marketing tactics applicable to your field. You can modify or further improve these tactics to be more competitive.
Strategy Evaluation and Operations Optimization Guide – In addition to helping establish benchmarks, competitive intelligence is also helpful in assessing whether a company's strategies are good enough or fit for the business landscape. Sometimes companies are already confident in their marketing and sales strategies, for example, without realizing that they are doing something that many others are already doing. It does not help you to be competitive and can be counterproductive.
Customer perception gauge – Competitive intelligence is also a good way to examine how customers perceive key players in your niche. Customer sentiments about competing products or brands are important because they can serve as a guide on how to differentiate yourself with your messaging. If customers think competitors are much better, it's not enough to simply improve product quality or functionality. Businesses also need to do more to promote their offerings or reach potential customers who may have no idea what their products are.
A way to identify market prospects and alternatives – In some cases, becoming competitive does not necessarily mean competing directly with similar businesses. The market may present different vertical opportunities or niches that have not yet been invaded by other businesses. Instead of taking on established brands, it may be more viable to sub-market, specialize, or offer something new but doable.
The competitive intelligence process
Competitive intelligence does not start and end with data collection. It includes four major steps, namely planning, information gathering, analysis, presentation and protection of information.
The planning stage is where the organization decides what information to obtain, how to gather the information, and what resources to allocate, including the time required to complete the various tasks. It is also at this stage that the organization determines the objectives by doing competitive intelligence.
The information gathering stage is one of the most important tasks in the process. It can be undertaken manually or by a combination of manual and automated methods. There are competitive intelligence tools that make this step faster and more efficient.
The data analysis step can also be partly automated, using specialized tools, and partly supported by human data analysts. At this stage, organizations establish trends, establish benchmarks, compare their situation to the market and competitors, and determine the implications of the information they have obtained. They also offer plans on how to improve their operations and strategies.
Finally, a report on the organization's competitiveness is generated for the stakeholders. It is also at this stage that organizations secure the information they have obtained. After all, this report can be used by competitors against them. They may also offer counterintelligence measures to avoid disclosing details that may be used by competitors to counter strategies that will be used by the company based on the competitive intelligence research you have performed.
knowledge is power
It's one of the most hackneyed clichés out there, but it's still a good reminder for any business looking to become competitive in the e-commerce space. Various online information can be used to analyze the business environment, a company's position and the competition. It is not necessary to engage in espionage or unethical data collection to undertake competitive analysis and develop improved strategies. However, it is also advisable to find ways to protect business information that may be used by competitors.